The Best Gay Dating Apps for the Modern Man

We have sifted through the bullsh*t for you lads! What you're about to read is the cream of the crop in dating apps for the modern gay gent. But let's be honest, not all dating apps are for…well… 'dating'. Whether you're just interested in a cheeky pint or are really DTF, we've got you covered on where to find the right partner.
Gaydar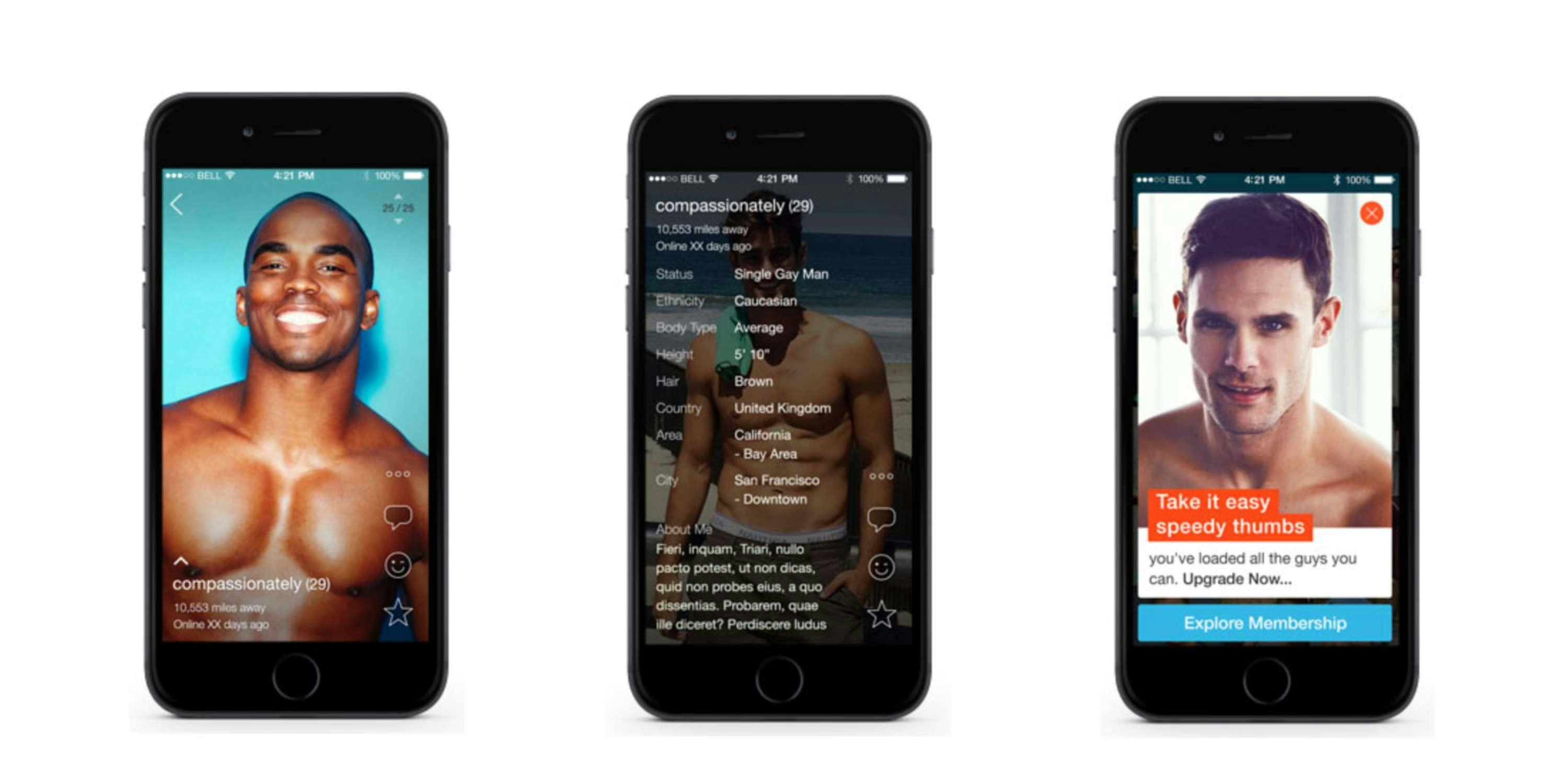 Can I just start off by saying, how fantastic is this name? Gaydar. Honestly, bravo. Here's all you need to know: the app shows you the most active guys when you're browsing, meaning if you've not logged on for a month, don't expect to show up on other user's grids (yiikes).
Now, here's when things get real geeky. If you're an avid gamer, you'll love that Gaydar have enabled gamer ID's to be displayed on your profile  (PSN, Xbox or Nintendo) so you can play online as well as offline (*winky face*) with guys in your area. (https://www.gaydar.net/)
Pros
+ Unique topic and location based chat rooms.
Cons
- It's a bit of a 'free for all' – you can chat to anyone, you don't have to match up with them first. If you're looking for a serious relationship, swipe elsewhere!
Grindr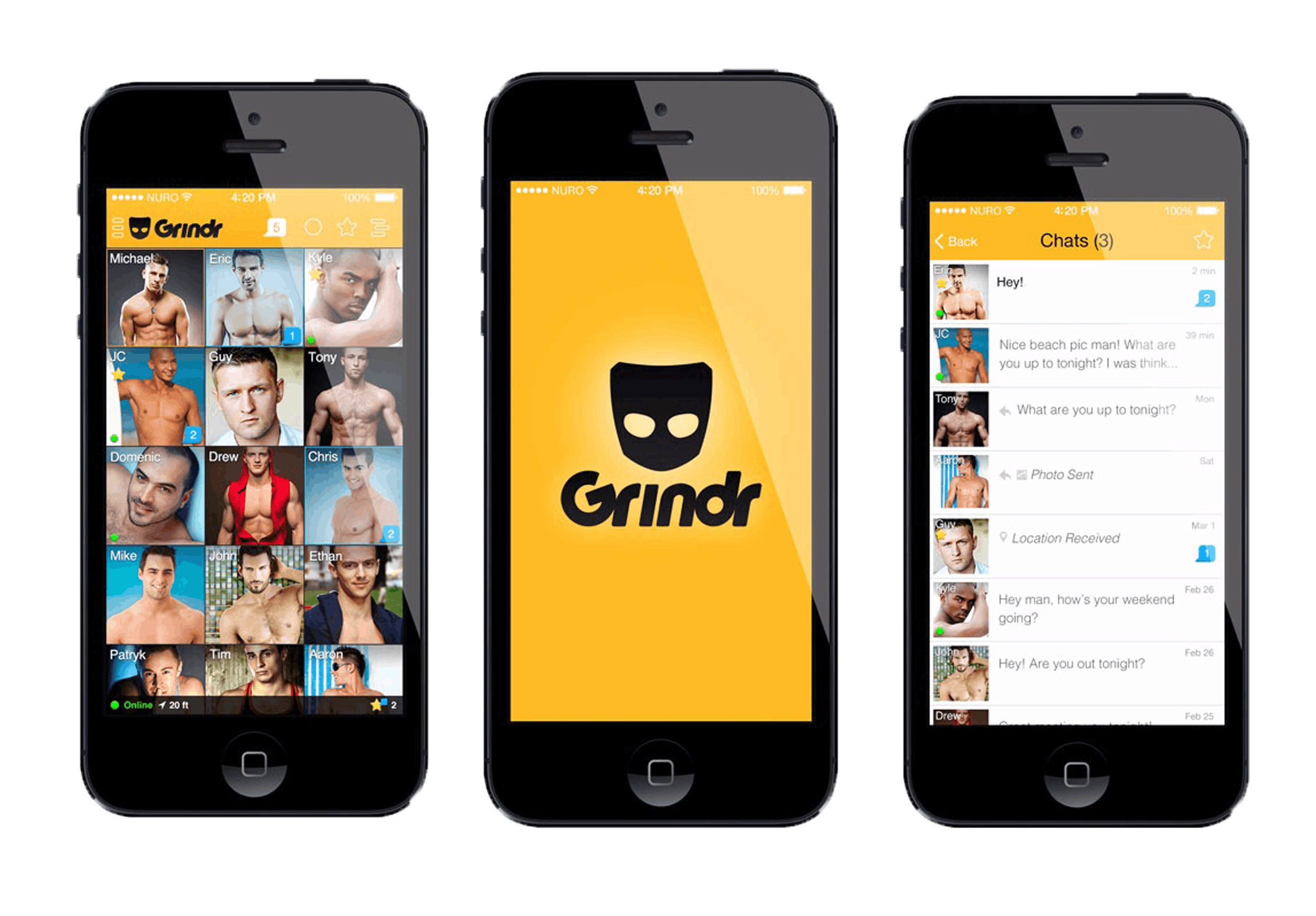 It's seriously no surprise that Grindr has quickly grown into the world's largest social networking app for the LGBT community. It's so DGAF it's brilliant. User's profiles detail everything from height and weight, to POSITION (can I get an amen?!) and HIV status. For the later, big ups to Grindr for bringing such an important and still very much taboo topic to light. (https://www.grindr.com/)
Pros
+ The majority of users don't bother with chit chat so if you're looking for a quick in, out, shake it all about… Grindr is it.
+ Allows you to put your relationship status, so if you're a couple looking to shake things up, look no further!
Cons
- If you're looking for THE ONE, maybe skip Grindr or try other apps first.
Chappy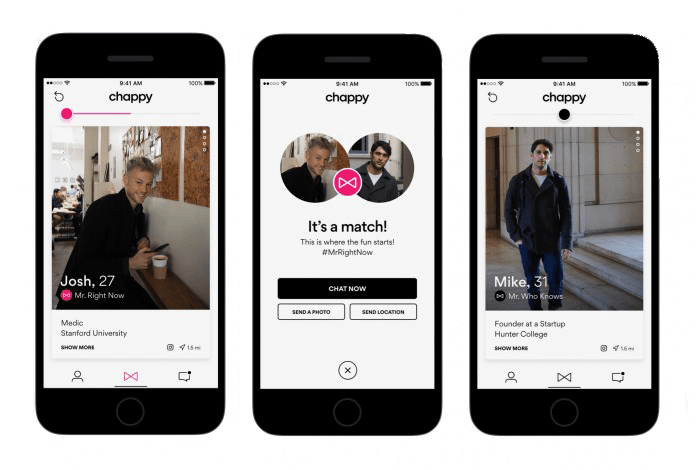 Here's what's so great about Chappy, it's only for gay men! Everything from it's 'Chappy scale', allowing users to pick between 'Mr Right' and 'Mr Right Now' comes from the founders experience in that initial awkward few messages between people when you're trying to figure out if they're DTF or really want to get to know you. Cool, very cool. (https://chappyapp.com/)
Pros
+ Apparently you're less likely to receive unsolicited di*ck pics. If you're into those, add this point to your con list.
Cons
- Chappy seems a bit more serious than other male gay dating apps if you're just looking for a fling, I'd swipe elsewhere!
JigTalk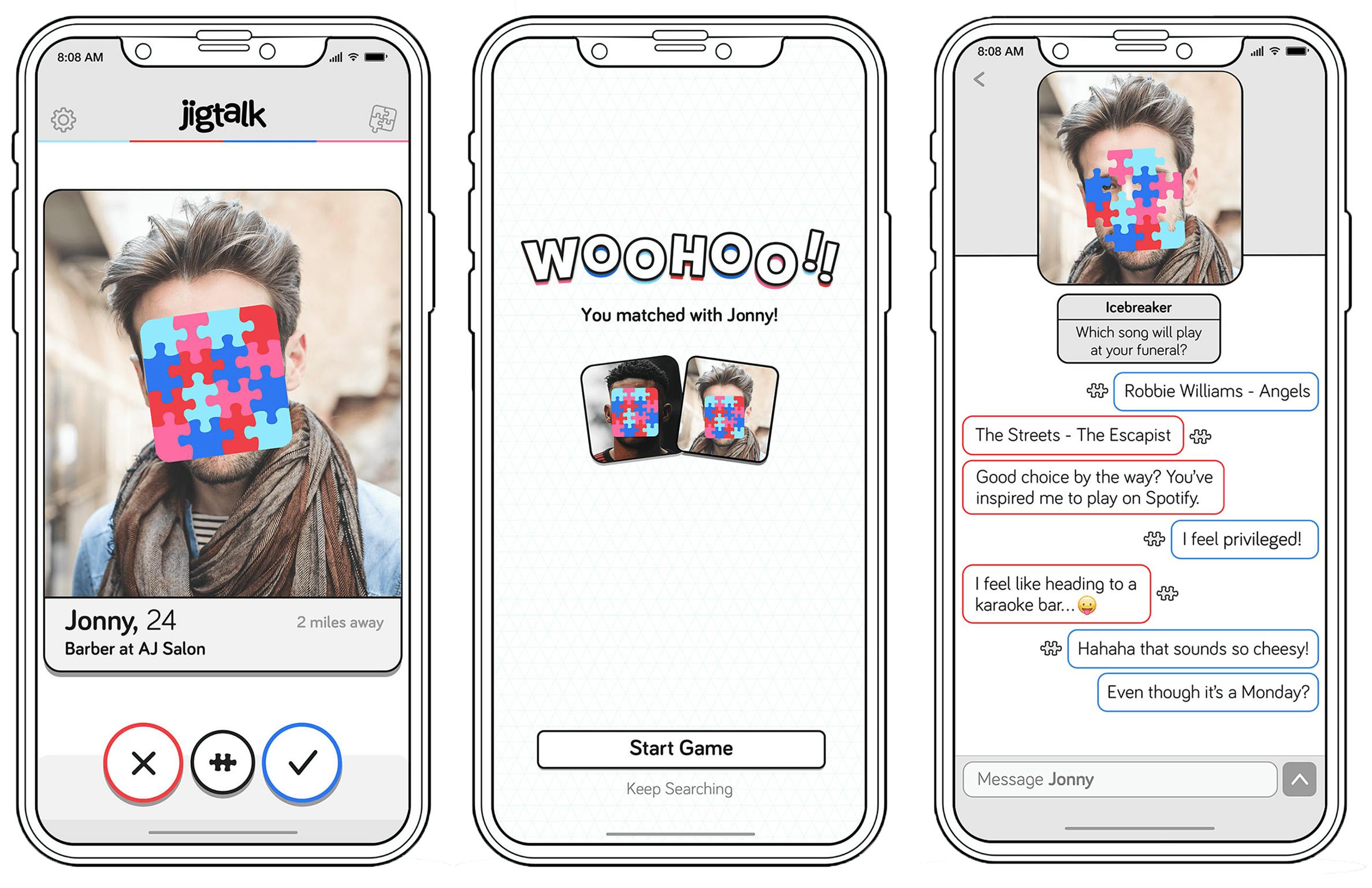 Here's what we think: You're playing the field. You're playing the game. So you might as well use The Dating Game whilst you're at it. Covering each user's face with a jigsaw puzzle, in 8 short message exchanges you get to see that no longer hidden handsome hunk, whom, might I add, is studying to be a doctor (*ou lala*)! You're near guaranteed to find some 'bring home to mum' material. (http://jigtalk.wpengine.com/)
Pros
+ If you want to do more chatting than swiping, JigTalk is for you.
+ No more "who's going to message first?"! Jigtalk provides an Icebreaker question, to get the ball rolling. This means you get to see your match THAT much quicker, without the awkward intros.
Cons
- If you're looking for a quick hump, there are more animalistic platforms out there for this need.
Whether you're looking for a quickie or 'shippy (just made that up lol clever right), I hope this quick read has pointed you in the right direction.