PRIDE 2019: Why We Need LGBTQ+ Dating Apps

Happy Pride Month 2019! This year's Pride Month marks the 50th anniversary of the Stonewall Riots: a series of demonstrations in 1969, to resist the ongoing police discrimination towards LGBTQ+ people. The month of June will be filled with celebration, remembrance, and crucial discussion around LGBTQ+ civil rights, with London's very own Pride celebration having just taken place on the 8th June.
This year we've seen much debate around 'Straight Pride Awareness', a concept thought up by people who felt left out from the marginalisation, violence, and oppression LGBTQ+ people experience throughout their lives. (We're not sure why they feel left out from these experiences – we want to put it down to a case of severe empathy, but we doubt this is the case. 😬)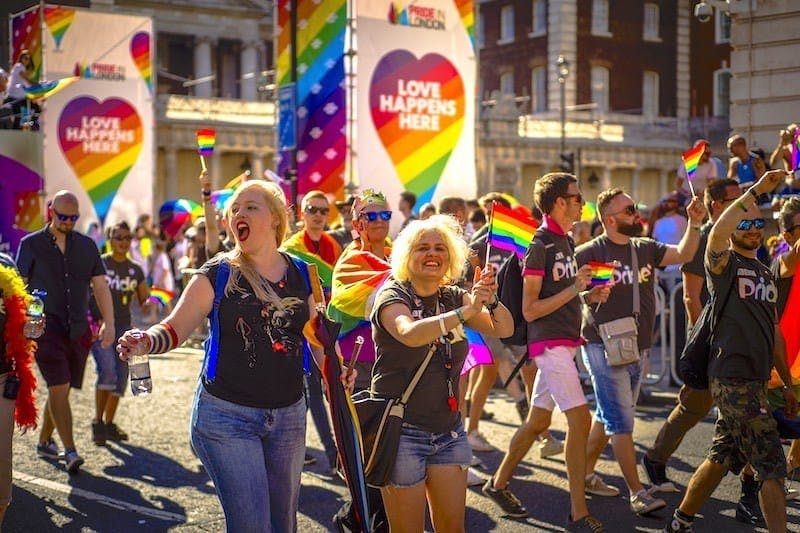 For LGBTQ+ people and communities, life is experienced differently – dating included. Refusing to acknowledge different playing fields and expectations for these communities is refusing to acknowledge diversity, authenticity and reality for many, many singles who don't fall under the heteronormative umbrella. Hearing these voices is vital in making progress to better improve the playing field that, despite what 'straight pride' supporters may believe, is very much in need of balancing.
We sat down to talk with nine of these singles, discussing how their experiences on dating apps differ for better and for worse. This piece will be in two parts, with the conclusions to our discussion coming up next week.
Choosing your dating app: LGBTQ+ focused or mainstream?
There's a multitude of dating apps out there, some built specifically for LGBTQ+ communities, while others have built in features for people who identify outside the heteronormative umbrella.
Craig, 24 who identifies as Queer, prefers to use LGBTQ+ focused apps as: "everyone knows what you're looking for". By virtue of the platform, there should presumably be fewer people to filter through who may not have a compatible attraction with you.
However, that doesn't mean anyone is restricted to 'speciality' apps – in fact, most singles will have multiple dating apps downloaded at a time to maximise variety in their dating pool.
Most people who we spoke with expressed that while they use a combination of LGBTQ+ specific and mainstream apps, they didn't see a significant difference in terms of making strong connections and matches. What mattered more than the platform itself were the features an app put in place to best support its users.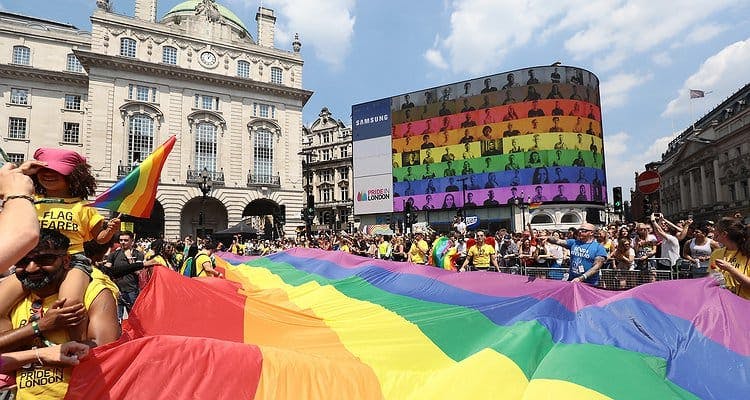 Expressing your identity on dating apps
On both speciality apps and mainstream apps, users may wish to explicitly state their sexuality and/or gender identity in their bio section, particularly for those outside the gender binary with no preset option available.
With limited preset options available, some people use their bio to state their identity. Zoey, a 23-year-old bisexual woman, uses emojis "to be upfront in advance", about her attraction to multiple genders. "I've received negative reactions before and want to weed judgemental people out from my dating life early". There are quite a few ways to include emojis in expressing your gender. There's the couples holding hands 👬👭, the rainbow pride flag🌈🏳️‍🌈, or colours to represent other pride flags, such as the bisexual pride flag 💗💜💙.

Meanwhile, one single we spoke to, who identifies as a Queer woman, doesn't feel the need to state their identity in their profile: "If we match my identity shouldn't matter or influence their interest". This sentiment was shared by others, who feel most comfortable reserving that information for a conversation in which they're getting to know somebody better.
Regardless, the option to display your gender and/or sexuality is important for many people who identify outside of heteronormative labels, and some apps, therefore, have more identity options to select from. Once again, some of the accessibility provided by LGBTQ+ dating apps comes from the features they include to best represent as many users as possible.
So how can we improve?
By continually receiving and implementing feedback, JigTalk and other dating platforms can provide a great experience for everyone regardless of identity. Check out part 2 of this article as we talk more about what dating apps can do for their LGBTQ+ users, and how successful some users feel they've been when using a variety of dating apps.