London's Top 5 Date Destinations (and Quiz)

After talking for a wee while (with help from the JigTalk icebreakers), you've finally either been asked or smoothly asked if they fancy meeting up in London. Hopefully by asking how they enjoyed the conversation on a scale of 00000 000000 to 99999 999999. But before you start panicking about how not to ruin your first date, you should probably think of where to actually go. 
Thinking of a pint in a local pub or meal at a restaurant? Up the ante and have a gander at what we think are some of the best places in London. They're not only decent for the gram, but as romantic as being painted like one of Leo's french girls. Going to one of these places hopefully, help you land that second date.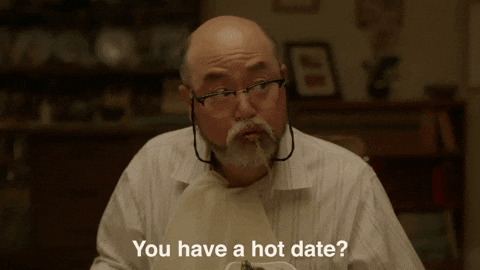 Mercato Metropolitano
If you or your date are foodies, beer or wine lovers, this street food bonanza based in a disused paper factory 2 minutes away from elephant and castle station is a decent shout for a date. With its own microbrewery, and more than 40 vendors of offering anything you can dream of. From Japanese to German food all locally sourced: from extremely local beers made 3 feet behind the bar to a wine bar. 
Check your dates! (pun intended) They have great events twice a week from the best local musicians, yoga arts & crafts or cooking classes so there shouldn't be a problem if the conversation dries up.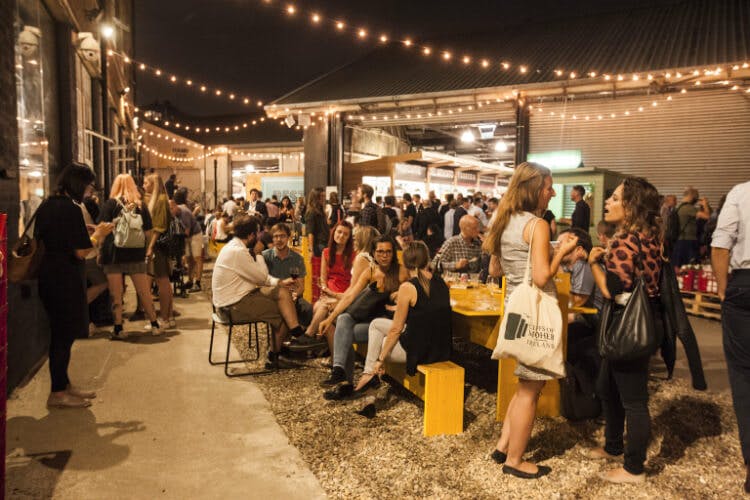 Purezza
This pizza joint on Parkway in Camden town has won the National Pizza Award for the best pizza in the UK 2018, and it just so happens its vegan! From mac and "cheese" to a cashew "cheese" board and pizza with "mozzarella". Whether your date is vegan or not, it will be up there for the best pizza they've ever had. Sharing a pizza can never go wrong unless they love Hawaiian pizza.
The only problem – they don't take bookings for parties under 6, and wait times could be a stretch, find a local bar and wait it out, trust us, it's definitely worth it.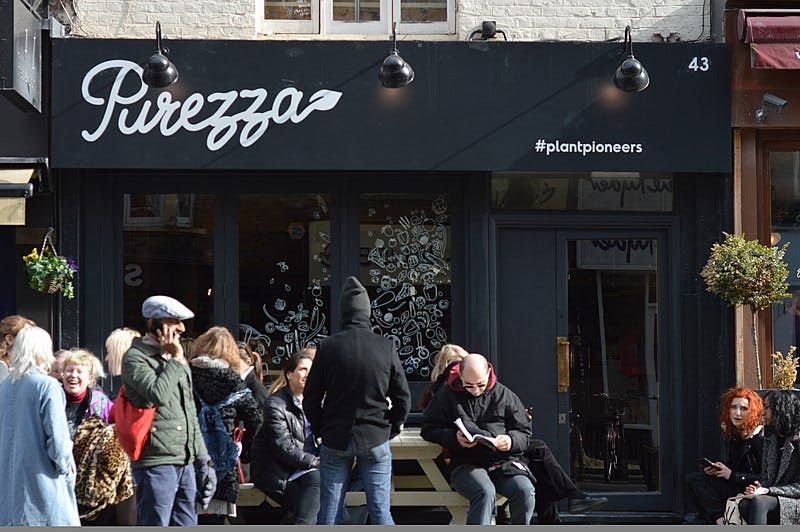 Pergola Paddington
Looking for a cool place to go for a drink & some street food? need a new post to satisfy your Insta followers? or even a nice photo for your mums "wall of fame" that'll go perfectly next to the picture of you trying to stuff an oversized strawberry down your gullet when you were 2 that she insists on showing everyone… cheers mum…
This rooftop bar just around the corner from Paddington tube station offers street food, cocktails, and beers both an open-air top deck and a covered area downstairs that still offers sunset views for you to get those photos for the gram whatever the classic English weather throws at you.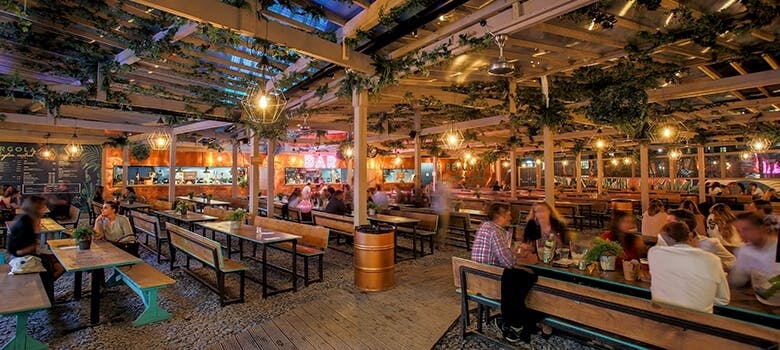 Dirty Bones
Fancy a burger and some ribs instead of vegan pizza? Dirty bones offer NYC inspired food and cocktails in locations dotted around London. Hip-hop, funk, and soul music in the background setting the atmosphere, kick back, relax and chat away to your date, while sharing a tapas-style meal with an American twist.
They also have music events from time to time. Have some food, have a shuffle and hope to god that the mac & cheeseburger you just ate doesn't come back up #romantic.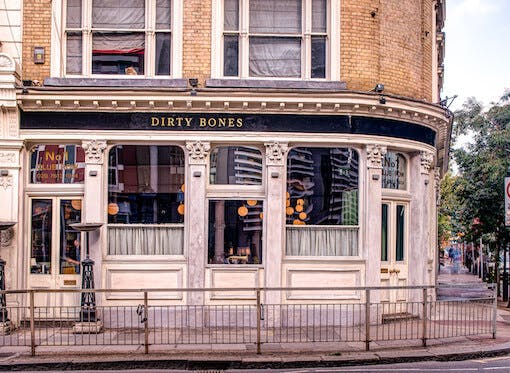 Junkyard Golf Club
If you have a handicap of scratch and lowkey want to show off your putting skills with a cocktail in hand then this recycled mini-golf extravaganza in Shoreditch is always a decent shout! With bars halfway through each of the four courses, getting some dutch courage to help the conversation won't be a problem. The only problem you could come across is if your date turns out to be not only overly competitive but a little on the loony side.
With a free selfie booth if the date goes well enough then you've bagged yourself a souvenir for the photo album so you can bore your grandkids with your photos from "the good ol' days"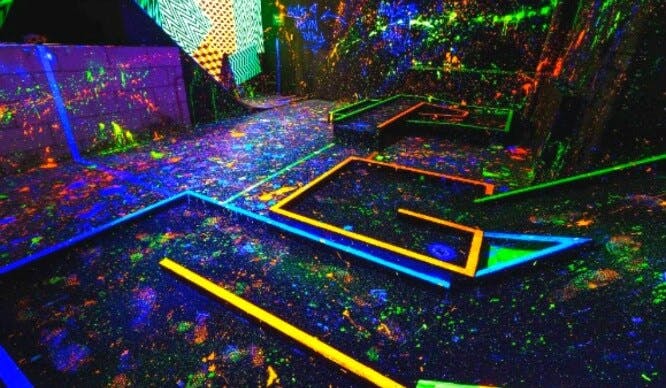 None of these catch your eye? Take the quiz to see the best match for you!