Maybe JigTalk's Born With it… Maybe it's V3.1.3

Today's post marks the beginning of our (usually fortnightly) app development updates! This is the place to learn about the ins and outs of what's new on JigTalk, and the work that goes into getting singles talking more and DATING BETTER! We welcome your questions, comments, and feedback – drop us an email so we can get talking.
As the fastest growing dating app in London, we've had a lot of work to do to keep the app in tip-top shape! For this release, our updates fall under two parts:
Under the Hood Fixes
LOADS of subtle improvements that together, mean that JigTalkers will experience far fewer crashes, bugs and delay when using the app.
To give you an idea of the changes we made, think of each fix as a grain of sand, and the update as 10,000,000 grains of sand that together form a beautiful beach, or, in our case, an absolute belter of an app. 😉
If you're a geek like us and would like to hear some of the more technical details feel free to drop the JigTeam a message – we do love any excuse to talk.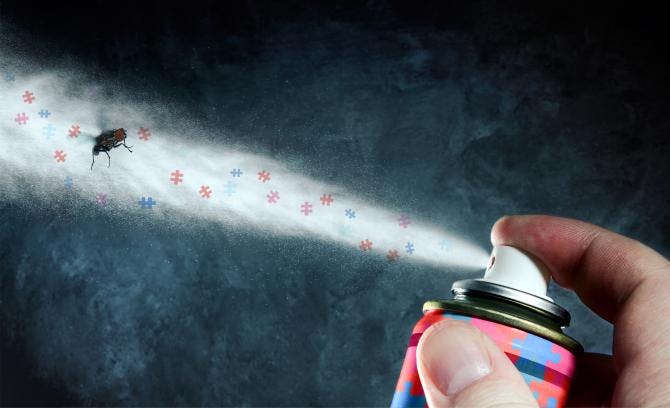 User Hub V2 – New and Improved!
After some spring cleaning, it's now simpler and quicker to navigate your way around the app! With your App Settings and Discovery Settings all cosy and together in one place, it's never been easier to fully customise your JigTalk experience.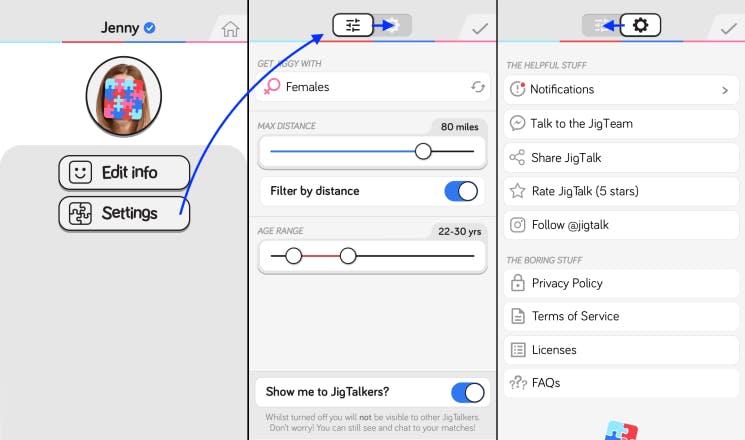 You can now view your information as a profile card, allowing you to see your wonderful bio exactly as other JigTalkers will view it. Struggling to decide which puzzle colours best matches your outfit? Want opinions on your hilarious bio from your friends? It's all now possible by just tapping your own puzzled face on the user hub. Love it.
Go and check it out for yourself and get talking even faster on JigTalk.
Overall, this update sees numerous bug fixes and performance improvements, setting the foundations for our upcoming 4.0.0 release, which is going to be a big one! Check back here next month for all the juicy details.
Reach out if you have any feedback, we always love to talk: hello@jigtalk.co 💬