If Love Island Dates Happened in the UK
With Love Island coming to an end for the summer, we've been treated to a range of romantic, exciting and unique dates from the Islanders. But if you were to go on some of these dates in the real world (that being the place we've all been watching it from btw)… would it be a recipe for disaster or the key to some mind-blowing sexy time? ???? Here are a few example scenarios – see for yourself and take some time to consider the outcome before you go booking a hot air balloon ride for two.
Snorkelling in the Mediterranean Sea
Living in the North West of England, I tried to list all the places one could go snorkelling – or at least, by the sea. Blackpool, Stockport, Liverpool… all super romantic, exciting and unique dates right? I swear to god I've seen a full refrigerator going down the Salford canal, and let me tell you – you couldn't pay me to jump in. Let alone try to look sexy while picking bits of plastic out of my hair. In England, you'd be sure to catch something, and I don't mean a fish.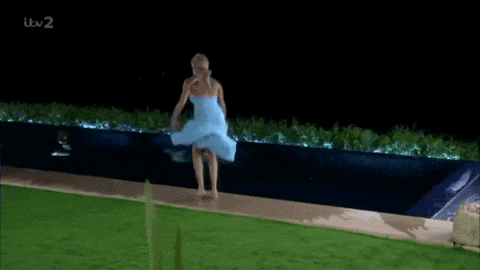 A Visit to the 'Hideaway'
On Love Island, the Hideaway is a romantic getaway spot that allows couples to enjoy some quality alone time together. Now, imagine your date suggesting you visit a 'hideaway', especially if you're meeting for the first time. When I think of a Hideaway in Manchester, it looks something like an underground bar with no name on the door. Somewhere you know is safe, but also makes you want to activate Find My Friends if you decide to enter. Basically, things could get super romantic, and lead to something steamy… or you may want to call an uber.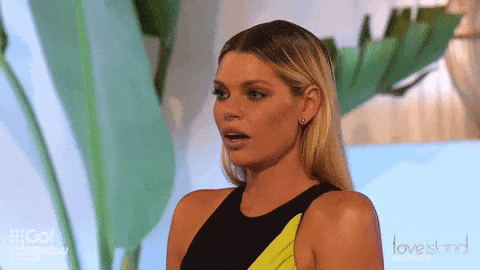 A Hot Air Balloon Ride
In all fairness, if you snag a date with someone who can afford this, I'd go for it even if they had two heads (did someone say Sugar Daddy?)! Watching the sunrise would be a slim possibility – when was the last time you saw a cloudless sunrise in the UK? In the city, your best bet to catch a beautiful view is on the top of the Arndale Center, which likely means it's accompanied with a bottle of Aldi wine, not fancy champagne.
Seriously, the insurance alone would cost more than a fancy dinner, but then again, I've been on dates so bad falling out of an airborne basket wouldn't be the worst thing to have happened. If you're going to go for this date idea, make sure you really like the person you're up there with. Or can magically grow wings.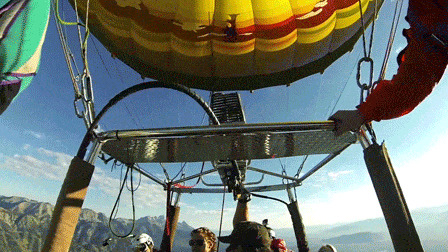 A Thrilling Speedboat Ride
There's a reason people say 'worse things happen at sea'. Whether you're in Brighton, Bournemouth, or Blackpool, a boat ride gives the same results: getting seasick, maybe being captured by pirates (or maybe not), even falling in the water would be stressful enough. Unless you're given a life jacket, armbands or an inflatable ring, a boat date can be a recipe for disaster. Can you even buy any of those things in Manchester?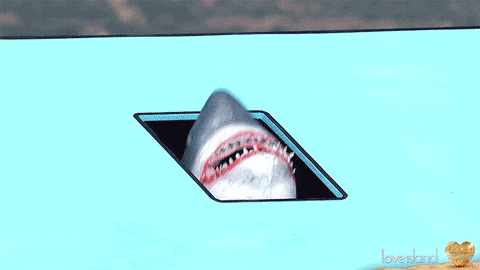 A Romantic Ride in a Flashy Car
Last week, Alex and Alexandra took a spin in a red Ferrari. In England, this date would be pretty rare given that you can only put the top down of convertible 2/365 days a year. Not to mention the winds in this country! I dare these girls to get their hair done and walk down the streets of Manchester in Autumn… let alone speed down the road in a car! Even if you found an open country road, this date would become an awkward uber ride very quickly.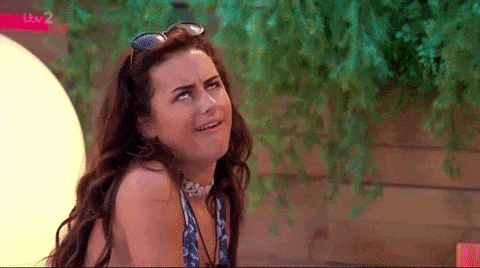 We've loved seeing how the Love Island dates play out, but it's important to remember the villa is not the real world. Love Islanders, take caution when bringing your zest for life back home to the UK. Everyone else, there's nothing wrong with hitting your local pub for a pint on a first date. But then again, even then we can't assure any less #drama.