5 Geek Culture Couples Better than Fiction

With Manchester's MCM Expo coming up this weekend at Manchester Central, I've spent my week thinking up cosplay ideas, including those for couples. After all, what's more romantic than matching outfits and waiting in lines with your significant other? (You may have a different answer to that question than I do.) Here are just a few of my favourites – who knows, some of these pairing might be your #couplegoals.
Ron Weasley and Hermione Granger (Harry Potter)
They say opposites attract, but some of us didn't believe it (who is 'they' anyway?) until we saw Ron Weasley and Hermione Granger kiss towards the end of the Harry Potter series. Having spent the last 6 years of magic school bickering, it was only a matter of time before the sexual tension snapped like a cheap wand. Canonically now a married couple, their story was inspiration to every lovesick teenager growing up with the Harry Potter books and films.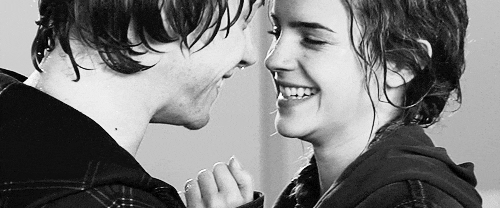 Homer and Marge Simpson (The Simpsons)
While it may seem like an obvious choice, the Simpson spouses deserve a place on this list after showing us how to love one another unconditionally for almost 30 years. Both have had wandering eyes before; Marge with billionaire Artie Ziff and Homer with coworker Mindy Simmons ("think unsexy thoughts, think unsexy thoughts…") but when crushes get all too real, Homer and Marge realise their soulmate was at Evergreen Terrace all along.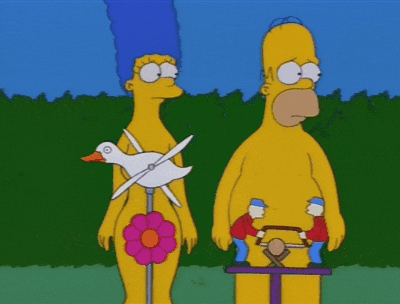 Link and Princess Zelda (The Legend of Zelda)
The two heroes from the Zelda series are one of the most popular video game pairings, after Mario and Princess Peach (who didn't make the cut thanks to Peach's badass rejection in Super Mario Odyssey). Always connected in every Zelda iteration, Link and Zelda's romance shines through in the Skyward Sword and Breath of the Wild games. The former has Link rescue childhood friend Zelda, although his motivations are hinted at to be more than just his heroic duties (*wink wink* *nudge*nudge*).
Spoiler alert, the latter shows us how Zelda's hidden love for Link is the key to unlocking the evil-vanquishing power she's been seeking all along. These fantasy cuties just keep ending up back together, no matter where or when their games take place.
Princess Bubblegum and Marceline (Adventure Time)
Seeing LGBT women in cartoons is something I thought I'd never see, however much my childhood self wished for it. So you can imagine my delight when Adventure Time creator Pendleton Ward told Marceline's voice actor Olivia Olsen "You know they dated, right?" when discussing Princess Bubblegum and Marceline the Vampire Queen.
He later went on to claim (and then swiftly delete) on Twitter that "he'll say anything" at conventions. Whatever he says, we all know that the show's two kickass leading ladies are romantically involved, and I am living for it (#bubbline!).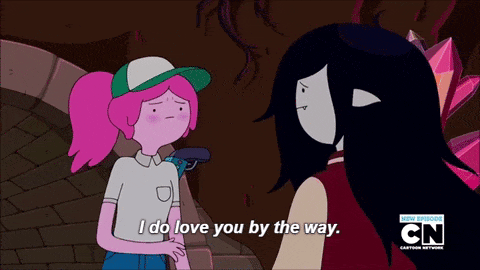 Poison Ivy and Harley Quinn (DC Comics)
We've all heard someone mention Suicide Squad's Harley and the Joker as '#couplegoals' but nowadays we've realised how abusive and unhealthy their relationship was. Thankfully in DC's Gotham City Sirens comics Harley Quinn finds new, polyamorous love in the gal who was looking out for her all along – fellow Gotham villain Poison Ivy. Their whirlwind romance includes, sexy showers, crime sprees, and most importantly, a mutual respect and love that the Joker could only dream about.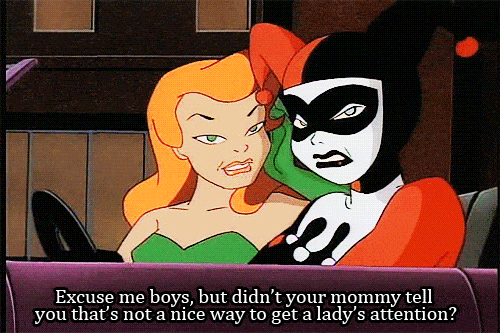 All of these characters are brilliant opportunities for cosplay, horseplay, roleplay… whatever you're into! I guarantee you'll see at least some of them at MCM Expo this weekend.. Maybe even together!