The anti-superficial dating app.
Swipe. Type.
Talking invigorates the mind, body and soul, and life is better when we do more of it. So, JigTalk is finally a dating app purpose-built for messaging, so you can spend more time typing and dating, with less time swiping and waiting.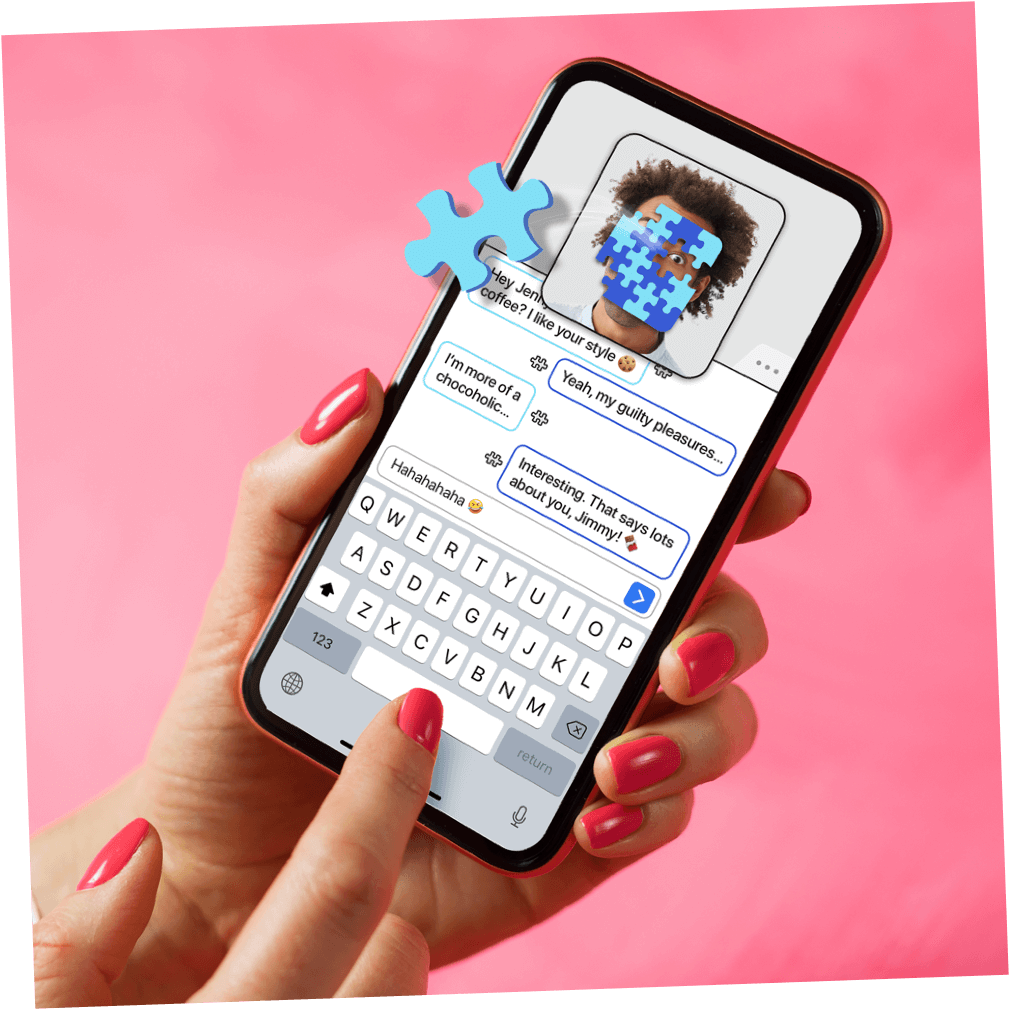 Uncover your lover.
Do not be puzzled! Like, match, and exchange 8 messages each to reveal each other's face, piece by piece. Before you know it, you'll be sending kiss emojis to each other on WhatsApp and introducing them to your mum.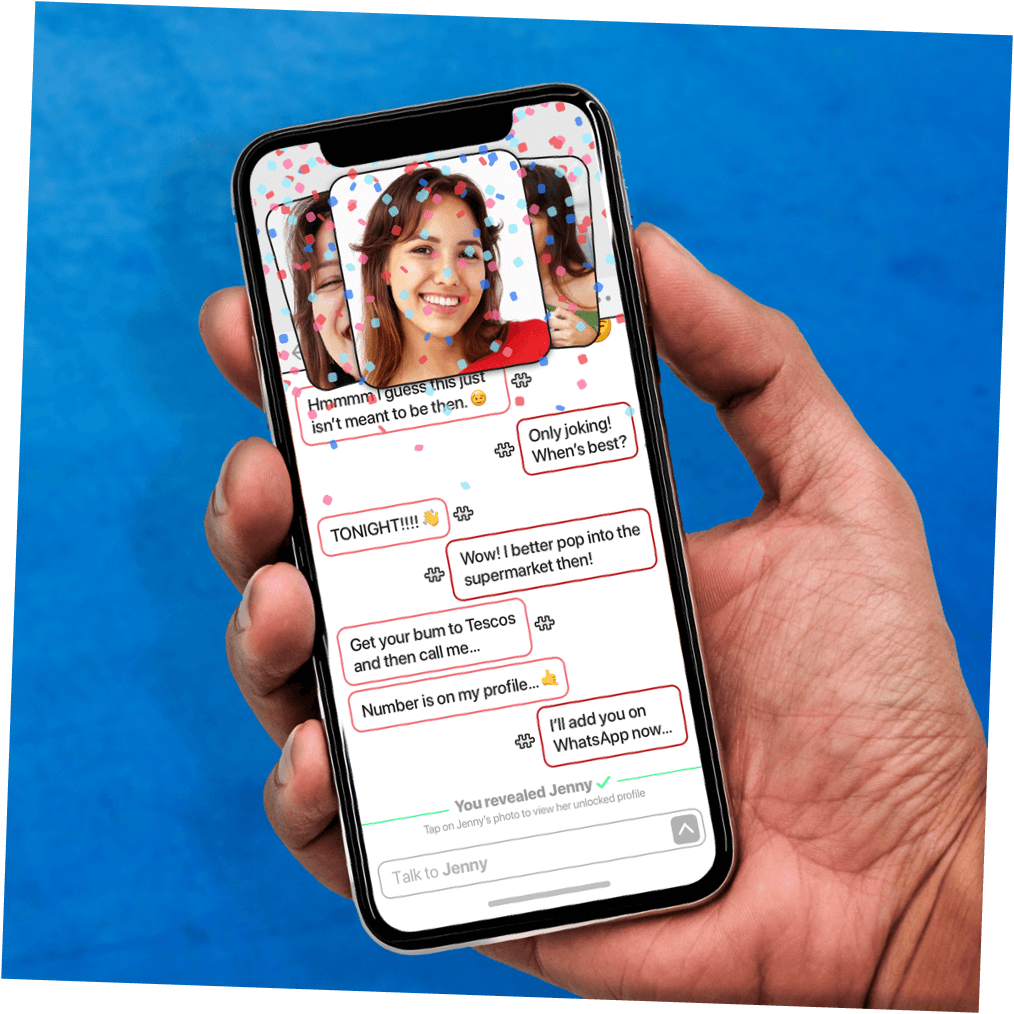 Superficial dates.
JigTalkers don't just want sexual availability, they want chemistry and compatibility. Brains are not a bonus. They are equal to beauty. Because of this, tens of thousands of single Brits are puzzling their faces and talking. Some may say they're stupid, but we say that they're super. Not superficial.